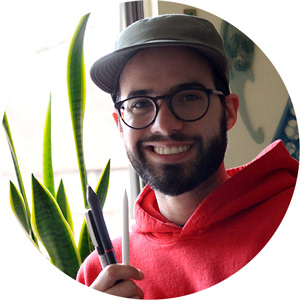 I'm a concept artist and comic creator with a fun, colorful style
I've been told my strong points are my clean line work, bright color palettes, and dynamic characters. My passion for world-building and background art is inspired by my travels around the US, hiking and camping, and my hobby of landscape photography.
I love doing freelance projects for all sorts of clients, big and small, and am proud to have many of my short comics published in anthologies. I'm also the creator of the webcomic 'Mostly Food', which as it sounds, is a comic about food and learning to make it. 
If you'd like to work together, shoot me a DM or get in touch through email at 
sprowseart@gmail.com
'PROJECT: Big Hype' Anthology, 2021
Bonfire Comics 'Stratos' Anthology, 2020 and YEET Presents #35, 2020
Bonfire Comic's 'Topia' Anthology, 2019
ComixCentral's 'Best of Indie' Anthology, 2019
Not Running Away from Life
 – April 2019
Musical Minds
 – August 2019
Shifting Boundaries
 – November 2019
Managing Life –
 July 2020